JUNE 2008
06/24/08

Aerial Rig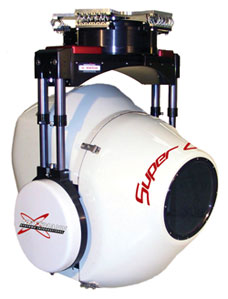 You might find it interesting to visit Nettmann Systems International. They deal in specialized camera systems for mounting on Airplanes and Helicopters, though they also provide rigs for boats and other vehicles as well.
Netmann Systems provided some equipement for filming various sequences in outlander. Their various aerial camera system are very similar to the one seen on a Helicopter on the set of outlander in several pictures. You can visit their pages for their various camera solutions where they also have a short videos that showcases the kinds of shots their products are capable of.
You also might want to have a look at the Site for Helicopter Film Services who also provided aerial expertise for outlander.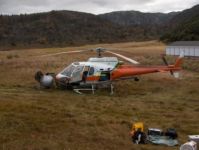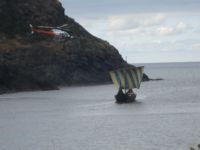 06/18/08

Moving Pictures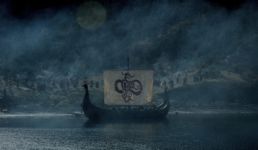 Want to see a clip from Outlander? Today we're happy to bring you the first look at outlander in motion. The catch is that it's just a four second clip of the Viking boat.
It's a cool clip none the less though. You will see a brief glimpse of a Viking funeral pyre eerily adrift and then a brief shot of it's mast aflame. At least two such funerals were filmed for Outlander with the same boat standing in, but dressed differently, so we can't say for sure which funeral this is.
You can download it here in DivX flavor or watch the streaming version in our media gallery.
06/17/08

Outlander Incomming in Latvia

Outlander is being released in Latvia by Acme Film. You can see their page for the film here. The surprising thing about this bit of news is that they are listing a July 11th release date for the movie, which is even earlier than the original french date.

The Viking actioner has recieved a 16+ rating in the county. We're not entirely familiar with the Latvian rating system but it would seemingly correspond to the MPAA's R rating.

Of other note, the movie will play in Latvia in English with Latvian and Russian subtitles. It's a little unclear if that means there will be Latvian and Russian showings or whether both languages will be used on the same prints.

Acme Film also distributes films in Lithuania but there's no info yet on whether they also have territorial rights for Outlander in Lithuania and there's no release info for the film on the Lithuanian portion of their website.
06/16/08

Farewell Randy Nealy

We were recently informed of the tragic passing of Randy Nealy, who worked on the set of Outlander as a medic. His death came as a shock to his friends and family and he will be missed. We at outlander.solsector.net express our sincerest condolences. If anyone has anything to say, or would like to leave their thoughts, there is a thread here at our forum where you can leave your comments.
06/11/08

Distribution News

It seems as if there has been a bit of juggle in OUTLANDER's tentative international release. France's release date has shifted back two weeks to August 13th according to the website for the company running outlander's promotion in France. This is corroborated with the IMDB adjusting their date for France accordingly.

In other news, the company handling distribution in Sweden is apparently Atlantic Film. There's no info on their Swedish scheduling plans as of this moment.
06/07/08

Effects, and other Ships

One of the Contractors that worked on Outlander's effects for Spin Productions was XSIV Mania Productions. Some of their inpressive list of credits include 'Happy Feet,' "Fantastic Four,' and 'Stargate - SG1." Their Credit's page lists some interesting details about some of the scenes that were rendered for Outlander. Just highlight to blank space to read the portions we feel could potentially be considered spoilers:

"Ablation - This was the main focus of my time working on Outlander. A re-entry sequence of a crashing space vessel was created. Using the animation of a very fast moving ship, an interactive surface shader along with particle effects were automated. The transform ended up being reversed so that the ship does not move. Made things alot easier. A simpler version was decided to be used that was a controlled re-entry as well."

"Sparks - Weapon clashes. Metal on metal. You get sparks. These were added in CG because it was not captured on film!"

"Weapon tracking - A weapon firing system was rigged so that in the straifing runs of the space ships, there 40 some odd guns would all be firing and can be animated depending on input from the director."

"Exploding Moorwens - The bad creature in the show. When their planet gets blasted by the human invading forces, we showed them getting splattered."

"Base Explosions - Ground hits and debris flying everywhere. Basic ground explosions were created to add to the realism of the shots."

Azimuth Digital is another contractor that worked on some of the same scenes. Here's how they describe their work... again, just highlight any missing portions:

"I arrived as a lighter but quickley had to become very invloved in getting the render farm consistant and also modifying and creating some tools to help the lighting team. I sorted out shaders and rigs for a large spaceship crash sequence. The biggest attention was how to render such big scenes. Also organised one of our td's to create some sl shaders with various outputs aswell as doing some simple hacking myself. I composited our largest shot of 5 spaceships chasing down and shooting 3 Alien beasts on an Alien planet. We ued Mayaman and Air for all lighting apart from efx."

"I was given a fulltime position to help our new Pipeline TD create and cleanup the pipeline for future work."
06/05/08

Can't Win 'Em All

Taste is subjective so it's not surprising that someone might not like Outlander. Such is the case with Pidde Andersson, a Swedish press member and blogger that caught OUTLANDER's market screening. (Read his report here in Swedish).

In contrast to all the other reports we've come across that heap praise on the film, he's pretty harsh on the film. However it seems obvious that the movie just didn't click with him from the first frame. He doesn't seem to care for monster movies in general, and seems offended by the idea of Vikings fighting a fierce creature that likes killing them left and right.

He mentions that the movie looked expensive (a plus!) but that it felt too long at two hours, and that scenes seemed to drag. He was also critial of the fact that many scenes in the movie takes place at night or in the rain. How better to show off a monster that in his words "glows in the dark?"

You can tell that a movie really isn't for a particular persion if they take issue with the idea of a Star Trek staple, the Universal translator, which to us is a fantastic way around the main character having to take the time to learn a new language.

He also faults the Viking epic on Characterization, though it's possible much was cut along the way. The initial rough cut of the film was reportedly three hours long, and people at a special screening a few months back seemed to think the film ran considerably longer than the the 115 minutes the film ran at Cannes.
06/04/08

More Cannes Write-ups

Fangoria, a horror and genre picture magazine has also posted a round-up of films from the Cannes festival. Technically it's not really new news because the author is the same Alan that wrote the Frightfest journals. As such, the outlander portion is very similar in wording but it does expand on a point or two. You can read the whole writeup here. And the neon reference is talking about a special hunting ability of the Moorwen.

"Unashamedly crowd-pleasing is Howard McCain's epic science-fiction/fantasy OUTLANDER, the final film seen in Cannes. Jim Caviezel is an intergalactic astronaut who crashes his spaceship in 700 A.D. Norway and unleashes a giant alien creature on the local Viking population. Big, glossy and hugely enjoyable, it commingles fun adventure cliches with wildly unhistoric abandon, all acted with solid conviction by Caviezel, John Hurt, Perlman and Sophia Myles. There's gore aplenty, the thrills are nonstop and the neon-etched CGI monster is pretty damn good too."

In other developments, July 30th seems fairly definite for France's OUTLANDER premiere and has been added to the IMDB list as well as countless other online movie resources.

Also, a shout out to all you who recently gave your attention to Outlander, and us. We apreciate it and hope you all are anticipating this film as much as we are. If we missed you in the list we appologize. Also, to the person working tirelessly to bring OUTLANDER to the attention of the countless forum users among the "Kaiju" community (you know who you are), good work! The Outlander community needs dedicated folks like yourself.
06/02/08

Merchandising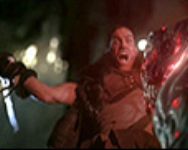 A little while ago we reported that Strongblade will be producing replica swords and other collectibles from OUTLANDER. Interestingly the company in charge of licensing the film to various companies for these kinds of items and any other variety of mass-media tie-in is Creative Licensing Corporation. Their website is sparse but it does have a few neat stills and publicity shots from the movie that are unfortunately fairly low res so you won't be able to click the thumbnails... yet.
"As a founding member of the Licensing Industry Manufacturers Association, Creative Licensing Corporation ("CLC") has represented the finest entertainment properties in the areas of merchandise licensing, publishing, promotional tie-ins and corporate involvements for the past twenty years. From award-winning feature films and top-rated television series to children's book classics, Broadway plays, and electronic games, CLC has been at the forefront of entertainment licensing."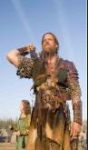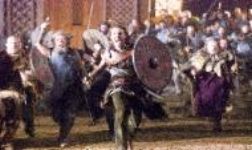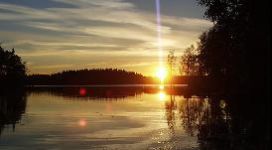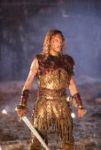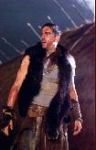 Click here to go back to the Update Archive