JULY 2008
07/31/08

Complete Fantasy Filmfest Listing

Fantasy Filmfest organizers in Germany have posted the complete lists of showing for the entire festival online. All the Dates and times for OUTLANDER are as follows:
| CITY | DATE | TIME | VENUE |
| --- | --- | --- | --- |
| Hamburg | August 18th | 19:15 | CINEMAXX 3 |
| Berlin | August 19th | 19:15 | Cinemaxx 7 |
| Berlin | August 20th | 19:45 | Kulturbrauerei |
| Cologne | August 21st | 19:15 | Cinedom 9 |
| Dortmund | August 27th | 19:15 | Cinestar 9 |
| Nuremburg | August 29th | 21:15 | Cinecitta' 3 |
| Nuremberg | August 30th | 13:00 | Cinecitta' 3 |
| Frankfurt | September 2nd | 19:15 | Metropolis 6 |
| Munich | September 4th | 19:15 | Cinema |
| Munich | September 5th | 15:00 | Cinema |
| Stuttgart | September 7th | 19:00 | Metropol 1 |
| Stuttgart | September 10th | 15:00 | Metropol 1 |
07/31/08

New Stills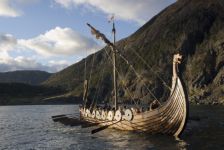 Some Great new photos from Outlander have made their way online by means of OutNow in connection with the film's upcomming screening at the Locarno Film Festival (Thanks to Maria over at sophiamyles.org for the heads-up).
These shots are also nicely expandable by clicking on the thumbnails. We have a handful of other shots lying around waiting to put up too but they're not nearly as exciting as these ones.
Also for tomorrow we have a special exclusive interview with David Dodson - Outlander's Editor - Lined up. We're certain you'll find it very insightful, so you'll want to check back for that. In the mean time, enjoy these shots.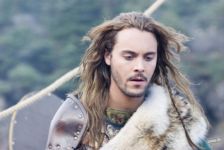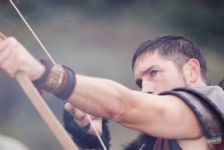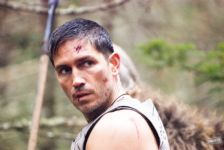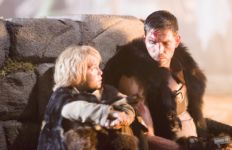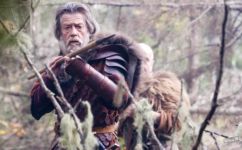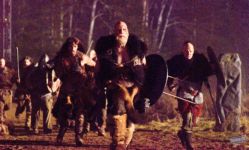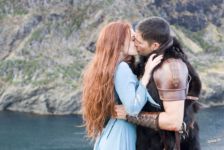 07/29/08

Locarno Schedule Made Public

Yesterday, the schedule for Germany's Fantasy Filmfest went online. Following suit, the schedule for the Locarno Film Festival in Switzerland was posted on the festival's website this morning. You can download the schedule for the International Competition and the Piazza Grande sections of the festival HERE.

The movie will be showing the Piazzo Grande portion of the festival on Friday, August 15th. The Piazzo Grande is an amazing venue in an open-air town square with room for up to eight thousands spectators. Outlander will be shown at 9:30 P.M. and will be show in English with French subtitles.
07/28/08

Fantasy Filmfest Schedule Online

Heading to Germany next month? Are you planning to go to the Fantasy Filmfest? The Festival Organizer's have posted the first set of schedules online. You can download the Berlin and Hamburg schedules HERE and HERE. These cover the first eight days of the festival after which it moves to two new cities.

Outlander will be showing in Berlin at the "Cinemaxx am Potsdamer Platz" in the cinemaxx7 Tuesday, August 19th at 7:15 P.M., and in the "Kino in der Kulturbrauerei" Wednesday August 20th at 7:15 P.M. The Hamburg Showing will be at the Cinemaxx3 at 7:15 P.M. on Monday, August 18th. It's possible - not sure how likely - more showings of the film could be announced as some time slots are penciled in as To-Be-Announced repeats.

Tickets for the August 18th showing in Hamburg, and the August 19th showing in Berlin go on sale at Cinemaxx's website starting August 4th. Tickets for the August 20th showing should be available at the same date from Cinestar's website. The festival Moves to Cologne and Dortmund on August 20th and online tickets should go on sale for those venues August 11th. The screening schedules for those cities should be online in about a week as well. From there the festival goes to Nuremberg and Frankfurt, and then to Munich and Stuttgart for the last leg of the Festival. We'll have info on the screenings of OUTLANDER in those cities as it becomes available.

The schedule for the Locarno Film Festival should be online soon as well, and we'll be posting that info as soon as it becomes available.
07/26/08

Featured Website of the Day.

All you web-crawlers out there will want to sit up an pay attention to this wordpress blog. Aptly titled "Outlanderthemovie's Weblog" the blog is - so far - written by OUTLANDER co-writer Dirk Blackman. It's a relatively new site, but already, in his first posting he's provided some interesting insight into his collaboration with Howard McCain. Plus he promises to continue updating with informative behind-the-scenes looks into the making of the film, and it's 12 year journey to the screen, so you'll want to set your bookmarks. Head on over and have a look HERE.
07/23/08

Fan Gives Birth to Moorwen...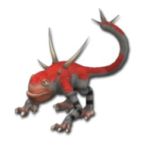 "Sherval" was so taken with the Moorwen that he went ahead and decided to see if he could replicate it's look from the trailers using the creature creator for the upcomming hotly anticipated game Spore from Sim City and The Sims creator, Will Wright. It's a neat effort and you can download his creation for use in your own Spore creature creator by following the link HERE. Theoretically, when the full game is released these creatures will start populating the worlds of diverse players around the globe!
We applaud fan efforts like this. With that in mind we've opened a special page specifically for fan creations and fan art. If you have an Outlander inspired piece you'ld like to share you can send it to us at outlander@solsector.net .
07/21/08

AICN's Moriarty Saw OUTLANDER, and He Really Liked It!

Moriarty over at Aint it Cool got to see OUTLANDER at Friday's L.A. screening and he really enjoyed it. You should head over there to read the whole thing. It's well written and he offers a good overview of the first portion of the movie, without - we don't think - giving too much away. Here's a notworthy excerpt:

"John Hurt and Ron Perlman and Jim Caviezel and Sophia Myles and this Jack Huston guy who should be due his big break any second. All of them are rock solid in it. And while Perlman isn't in much of the film, his first scene is stupendous, and every single time he shows up, he is the unavoidable center of attention, ridiculously fun to watch. The film looks great. Director of photography Pierre Gill doesn't have the most distinguished track record of films, but here, he does lush and stylish on a budget of just north of $30 million. Geoff Zanelli's score definitely shows the composers roots in the Hans Zimmer factory, but that's not a bad thing. He's definitely of that school, but he's been doing strong work on genre fare like FEAST, DISTURBIA, and HITMAN. With this movie, he's written a big sweeping action epic score that really pays off some of the big visual moments, like that awesome flashback to the home planet of the Morwens, or in some of the most entertaining character moments, like the game of shields they play. The design work by guys like Iain McCaig and Ryan Church - big names to the geek community, Mr. Weinstein - looks like it made it to the screen completely intact, something that's fairly rare. I mean, how often does a movie actually look like those gorgeous paintings we see from pre-production? This one does. Frequently."

Moriarty fairly completely praises the film! The only down side to this is that he mentions that the Weinstein's current plan seems to be to release the movie on *ONLY* 50 screens and then send the film to DVD... Pardon our language but WHAT THE HELL? This film deserves nothing less than a full theatrical release.

We can't really say for sure that this *is* the current plan. It may be just one of the more likely options currently available for the production amongst others. However, Rumors that Ascendant has been "Seeking proper distribution" have surfaced of late along with articles such as this one that suggest the Weinsteins themselves have been quietly shopping the film around to other distributors... So for now we wait and see. But our suggestion is, if you want to see Outlander in Theaters in North America make youselves heard now, and do it loudly!
07/20/08

More Impressions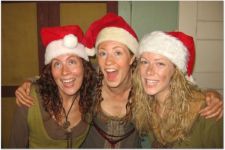 With a number of people getting to see the film finally and the trailers for OUTLANDER finally hitting the web, it's starting to feel like Christmas in July! (Thanks to Simon for submitting the photo and appologies for taking so long to post it.)
There was a special preview screening in Los Angeles on friday night, and a number of lucky viewers got a sneak peek at the film. We were invited but circumstance dictated we couldn't be there outselves. A reader named "Ken" at Row Three was one of the lucky ones. Here's what he had to say:
"OK, I had the privilege to see the full preview of this film tonite. I was way impressed, and the audience reaction was huge! And honestly I am not a big fan of vikings or aliens, or even super hero comic books. But this is a BIG film that was a treat to watch! Riveting, engaging, beautiful sets, great performances and even a Johnny Depp look alike. Like any great film, there was huge emotional pull, and you got involved and cared about the characters. Plenty of action for the action, special effects, and gore junkies, but I think you'll be getting a lot more than you bargained for when you see this film. I sure did!!!!!"
It's great to hear that the audience was really getting into the film. Also, I assume the Johnny Depp look-alike he refers to is OUTLANDER co-star Jack Huston, who is an up-and-comming talent that spent a lot of the film shoot trying to prove that he had the part on his own merits and not because of his famous Aunt and Grandfather (Yes, *THOSE* Hustons... John, Anjelica etc.).
An IMDB reader that saw the film in Latvia wasn't quite as impressed. "Itachi" felt the film was more Average, and didn't like that Caviezel's alien was Humanoid. He also found that the film felt rushed at points and wished that Sophia Myles had a larger role in the second half of the film. He also didn't like the monster design but did like it's Luminescent abilities.
07/18/08

More Festival News

Good news for those in Switzerland wanting to See OUTLANDER in theaters. The film will be playing at the Locarno Film Festival, which runs from the 6th to the 16th of August. That places it slightly ahead of the Fantasy Filmfest in Germany.

Locarno should have their screening schedule online soon as well. You can find out more about the festival by visiting their website here. Interestingly, their site is calling it the World Premiere of the film despite it's playing in Latvia already. So it will be interesting to see if they have some kind of Gala planned and whether or not any of the stars of the film will make an appearance.
07/15/08

BREAKING NEWS: New OUTLANDER Trailer Leaked! (minus typos!)

Were you a little dissapointed that the last trailer didn't have any of beautiful Sophia Myles in it? Well, have a look at the fantastic new trailer to hit the net. Some one deep inside uploaded this beauty and it not only has sophia but she also narrates the first portion. The first half runs similar to the previous traler but there's some fantastic new footage in the last half. The sound seems out of sync in this transfer but hopefully a better version will be online soon. If you liked the last trailer you should love this one! Catch it while you can!

EDIT: You can download a DivX version of the trailer that fixes the audio sync error HERE. (Right-click and Save-as)

Let us know what you think of the newest trailer at our forum HERE.
07/14/08

Making A Good Impression: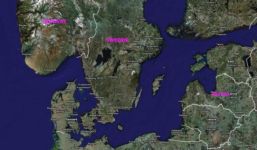 Well, the trailer seems to be a huge hit around the net. If you haven't seen it yet, please scroll down a little or click here to watch it now. Our copy alone has done over half a terabyte... which is insane considering it's just a 5MB file! Over 65000 unique visitors have visited the site since Friday morning! So at least until things calm down a bit we've embedding an ok youtube version. Ours seems like a nicer quality but the Youtube one should be decent enough to get the idea and we'll have ours back up in a bit. [EDIT: Ours is back up.]
Another thing people have been asking is "why Latvia?" Well essentially it boils down to a case of siezed opportunity. The International distribution market pretty much had open season on release dates as soon as the Weinstein Co. let the spring slip by. How often do you think Latvians get the world premiere of a Hollywood movie? Never? Yeah... What's more, have a look at the map we've included here. Latvia is right across the chanel from Sweden and Norway. Essentially there's a bit of national interest seeing how Latvians also share some Viking heritage, or at least history.
Now that OUTLANDER has played all weekend in Latvia viewers are starting to chime in with their impressions. One of our readers let us know what he thought over at the forums and the word is that he really liked it:
"I saw the movie yesterday and it's GOOD - like the best movie of the Viking era i can think of! *story really well thought through, *it had an excellent mix of action and drama, *the monster actually had a story (!), *James Caviezel was convincing and other actors did a great job too!"
"I give the movie a solid 8/10! I gave Ironman - 9/10, so yeah it's really that nice. Come to think of it - this is the second best movie I've seen this summer so far!"
"[The] special effects on the monster were... well I've seen better. But it didn't really matter - [The] monster looked really otherworldly and the designer deserves some sort of award for it. The monster had some sort of weird emotional appeal to him, besides being very scary."
"Regarding [the crowd's] reaction - it's actually really hard to tell with stiff crowds we have here. There were some "wow" and sort of awe moments in the air at some points during the movie. And after it, while running downstairs I heard people discussing and saying that they liked it. There were no walkouts, and the crowd was rather quiet during the movie - i guess it was sufficiently interesting."
Of course not everyone is quite as enthusiastic, but it seems like most of the negative comments come from ones who can't get past the concept of having Vikings fighting an alien monster, or of a spaceship crashing in Viking times as is evidences by this movie blog here. The gentleman was asked to review a screener copy of the film, (perhaps by the local distributor) but he found he could not get into it because he found it "far fetched."
07/10/08

The OUTLANDER Trailer has Arrived!

We are simply awed by the beautiful trailer for this movie. It looks fantastic. The effects look fantastic. The Movie looks fantastic. Basically, we're nearly rendered speechless. We're also quite astounded by how beautiful the cinematography looks and how closely the shots match the concept art. I think We'll let the film do the talking. We are proud to bring you the International theatrical trailer for Outlander, Staring James Caviezel, Sophia Myles, and Jack Huston and featuring Ron Perlman and John Hurt:

International Trailer

Let us know what you think. You can discuss the trailer at our forum HERE.
07/10/08

BREAKING NEWS: Buy Your Latvian Outlander Tickets Online *NOW*

Outlander Is hitting the big screen Tommorow (is it tommorow there yet?) in Latvia. If you live in Latvia we envy you, considering here in north america THe Weinstein Co. hasn't been so kind to put out as much as a Teaser trailer for the film yet. Anyway head over to Forum Cinemas and Buy your tickes online *NOW* ! Amazing. The movie has at least 5 showings a day all week with an extra showing on the weekends. THe theater at that link is in the City of Riga. We don't know if there are any other cities in Latvia where the movie will be playing.

Interestingly the latvian title for the movie is Atnacejs (though with the accents) as is evidenced by the banner below that shows the latvian title in the same font from the international poster for the film. It translates roughly as Arrival or Incomer. Hopefully we'll have a lot to talk about in the next few days as more people see the film!

07/09/08

Are You Asking Me Outlander On A Date?

The IMDB is reporting that Outlander will hit theaters in the Netherlands October 9th. Plus, we recently were informed that India is narrowing in on November 28th. Also, It looks like Lithuania will get the Viking movie October 17th. No matter what happens on the North American Scene, this fall will definitely be an exciting time for Outlander fans around the world.
07/07/08

Hellboy in the Dark

Dark Horizons recently conducted and interview with Ron Perlman about the upcomming Hellboy 2. They asked him near the end about his films, Mutant Chronicles, and Outlander:

Question: Any chance of bringing Outlander to Comic-Con?

Perlman: I don't know what's going on with Outlander. Outlander was supposed to come out last March, and I don't know why it didn't. I can't get any kind of answer as to what the status of it is.
07/02/08

Festive News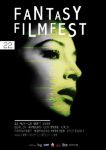 Outlander will seemingly be premiering on the international scene in the months to come. While it doesn't look like the frightfest folks ended up working things out to have the film at their festival in the UK, we have concrete news that Outlander will be playing at the Fantasy Filmfest in Germany starting in August.
Fantasy Filmfest is a huge genre festival that runs from August 12th to September 10th. At least 75 films will be showing in eight different cities, of which Outlander is one of the most recent announced. The Film begins in Berlin and Hamburg and then moves to two different cities after every eight days of the festival.
Festival tickets go on sale online about a week before the start date in any given city. It's going to be neat to see what kind of reaction a non-industry audience will have to Outlander's interesting mixture of Sci-fi, Vikings, action, horror, and adventure.
A number of high profile films have previously premiered at this festival so Outlander will be in good company. Well, keep you updated as showtimes are announced. In other news, Turkey seems to be getting geared up for an October 24th release of the film.
Click here to go back to the Update Archive