February 2009
02/27/09

Where Is Outlander This Week?

EDIT (March 1st): I've added four more locations to the list. There should be 12 US locations this week. We have nine listed. Anyone know what the last three are?

What the hell? Why don't I have a list of theaters for this week? Why didn't we get the full list for last week? Whatever... But the good news is that the Weinsteins half-assed (or is that giving them too much credit?) theatrical release of Outlander continues. If you happen to know whether Outlander is playing in your town email us and we'll post it heres so hopefully more people get a chance to see the film in theaters. So with that I can give you the locations I do know that are playing the film in the US this week:
Oregon

Portland - Cornelius Stadium Cinemas

Michigan

Muskegon - Cinema Carousel

Lansing - Celebration! Cinema & IMAX Theatre

Grandville - Celebration! Cinema RiverTown (At RiverTown Crossings Mall)

North Carolina

Morrisville - Carmike Park Place 16

Raleigh - Carmike 15

North Dakota

Fargo - West Acres - Marcus Theaters

Minnesota

Waite Park - Parkwood - Marcus Theaters

Hermantown - Lakes -Marcus Theaters
02/24/09

Outlander Soundtrack CD Release Details

As we previously reported, La La Land Records will be releasing the Outlander original score on CD soon. We now have (thanks LeHah!) a release date and some details about the release. This is a limited edition release at 1500 Units and will be available to order starting on March 3rd. Also don't forget to check out our interview with Outlander composer Geoff Zanelli HERE , which includes samples of the score. Here's an excerpt from the press release:

La La Land will start taking orders March 3, 2009 - at NOON (12:00pm) PST... The first 100 or so cds will be autographed by their respective composers at no extra charge. As an ADDED BONUS: Buy the new LIBRARIAN CD and you shall receive FREE SHIPPING ON YOUR ENTIRE ORDER!
02/23/09

Screenings Reminder

In case you didn't see it last week, here again are a few of the places showing Outlander this week. Note though that we only have seven listed here but we can guarantee that Outlander is showing in at least 19 locations in the US this week. However we have yet to recieve the full list. Also, thanks for the shout-out from Shock-till-you-drop! They posted and an update reinforcing what we've heard of a May 5th DVD date and also posted some high res pictures from Outlander. Check them out here.
Georgia

Atlanta, De Anza Starlight D/I Theatre 6

Florida

Bradenton, Royal Palm 20

North Carolina

Cary, Galaxy Theatre

Texas

Huntsville, Cinema 10

South Carolina

Myrtle Beach, Colonial Mall 12

Nebraska

Omaha, 20 Grand

Omaha, Village Pointe Cinema

Ohio

Sandusky, Cinemark Movies 10
02/18/09

Seattle Outlander Event Impressions

Last night's Outlander event at the Seattle Sci-Fi museum was a success and various impressions are making their way online. Case in point: Aint it Cool has posted a write-up by "Doc Poison" who was in attendance and who really dug the film as well as the Direction Q&A that followed. Check out the full article HERE. Also of note is that Aint it Cool's Harry also seems to really have liked the film even calling it the best indie film he's seen this year.
02/17/09

Turkish Release Date update

After a number of delays, and uncertainty, Outlander once again has a release date in Turkey. Turkish cinema affectionados can catch the film in theaters April 10th.
02/17/09

Thai Posters and Website

As previously reported, Outlander is invading Thai theaters February 26th. Since Mongkol Films seems more interested in marketing than a certain North American distributor they've already set up a nifty website with the trailer with Thai subtitles, character bios, a synopsis, and more. You can check out the site HERE. The site is also peppered with nifty images reminicent of these two (that's right! TWO) new posters they've made for their release. They combined the Best elements of both the international and US posters along with a few neat extras that remind us of the Upcomming french DVD cover. Have a look below!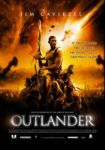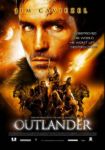 02/13/09

US Theaters For Week of February 13th

Once again, apologies for the late list. We hope you all find somewhere suitable to catch Outlander on the big screen this weekend. Of note is that a number of theaters in the list are drive-ins.

Also note that we have a bit of extra heads-up this time on a few locations for next week! We're unclear as of yet if more locations will be announced, but at the bottom of the list are a few places you can catch Outlander on the big screen the week of February 20th.

We'd also like to remind anyone in Seattle of the upcomming "Exposed: Inside Film" series special event. At 7:00 PM this tuesday, February 17th is a screening of Outlander followed by an live discussion with Outlander director Howard McCain. There's still some tickets left and considering that they're only five dollars and that it may be your last chance to catch Outlander on the big screen in Seattle, this is certainly a bargain. Head over to Warren Report website to request a seat now!
FEBRUARY 13
Georgia

Newnan, Carmike 10

Tennessee

Nashville, Bellevue 8

Madison, Carmike Wynnsong 10

Antioch, Bell Forge 10

Johnson City, Carmike Johnson City 14

Kentucky

Bowling Green, Greenwood 10

Florida

Panama City, Grand 16 Pier Park Theatre

Coconut Grove, Cocowalk 16 Theatres

Vero Beach, Indian River 24

Jacksonville, Regency 24

North Ft. Myers, Merchants Crossing 16

Tallahassee, Tallahassee Mall 20

Spring Hill, Spring Hill 8 Cinemas

North Carolina

Charlotte, Carolina Pavilion 22

Concord Mills, Concord Mills 24

Greensboro, Grand Four Seasons 18

Texas

Edinburg, Carmike 20

Wichita Falls, Sikes 10

El Paso, Premiere 18 Theatre

Nevada

North Las Vegas, Las Vegas 5 Drive-In

Laughlin, Horizon Stadium Cinema 9

Arkansas

Fayetteville, Fiesta Square 16

Fort Smith, Carmike 14

Bella Vista, Sugar Creek

Michigan

Oxford, Nova Cinemas the AMP Theatre

Louisiana

Harvey, Palace Theatre 16 - Westbank

Lafayette, Carmike 10

Oklahoma

Oklahoma City, Crossroads Mall 16

Tulsa, Southroads 20

Arizona

Tucson, De Anza Four Drive In

Prescott, Frontier Village 10

Glendale, Glendale 9 Drive-In Theatre

Idaho

Twin Falls, Odyssey Theatre

Missouri

St. Charles, St. Charles 18
FEBRUARY 20
Georgia

Atlanta, De Anza Starlight D/I Theatre 6

Florida

Bradenton, Royal Palm 20

North Carolina

Cary, Galaxy Theatre

Texas

Huntsville, Cinema 10

South Carolina

Myrtle Beach, Colonial Mall 12

Nebraska

Omaha, 20 Grand

Omaha, Village Pointe Cinema

Ohio

Sandusky, Cinemark Movies 10
02/05/09

French Blu-Ray / DVD Details!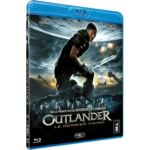 As we've mentioned previously, Outlander will be available in France on Blu-Ray and 2 Disk special Edition DVD. Now Details are emerging about what exactly that will include and the list is exciting. We better get this stuff on the north american editions!
Wild Side - the home video arm of Wild Bunch Distribution - is handling the release. The special features on both edititions - DVD or Blu-Ray - are the same but the features will be on the DVD's bonus disk. The Audio and picture quality will also obviously be superior on the Blu-Ray version. Both editions, DVD or Blu-Ray, can be pre-ordered from the French edition of Amazon. The Features include:
Ratio: 2.35, 16/9

Audio

DVD : French: DTS 5.1; Dolby Digital Stereo; English: Dolby Digital 5.1

Blu-ray : French 7.1 DTS Master Audio ; English DTS Master Audio

Sous-titres : French

The Making of the Film

27 Deleted Scenes

Animatic Versions of 14 Scenes

Special Effect (??? Special effects Reel or perhaps special effects break downs? Could be the effects reel produced by Spin productions. More on that reel later???
02/05/09

US Theaters, The Week of February 6th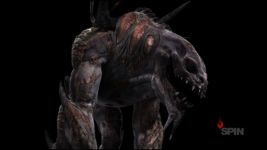 As we're entering week three, we've got another batch of places where you can get to see Outlander on the big screen the way it's meant to be seen. I wish we weren't getting this so late in the week but here it is!
Boston

Salisbury 9/ Salisbury

Atlanta

Newnan - Carmike 10

Raleigh-Durham

Fayetteville - Carmike 12

Cincinnati

Newport - AMC Newport on the Leve

West Chester - West Chester 18

Columbus, OH

Columbus - Easton Towne Center 30

Columbus - Lennox 24

Columbus - Polaris 18

Pickerington - Pickerington

Las Vegas

Las Vegas - Century 18 Sam's Town

Syracuse

Auburn - Auburn Movieplex 10

Savannah

Savannah - Carmike 10
02/05/09

India Release Details

Outlander is all set to debut in many parts of India tomorrow. 'Behind the Scene' Has been busy promoting the film heavily and will be releasing the film in both english as well as in Hindi. The've also set up a great website full of wallpapers and screenshot, and promo clips that you can check out over at www.outlanderfilm.com.

On the other hand, 'Sun Pictures' will be handling all distribution duties in South India. Along with the English version, they will be releasing Outlander in dubbed flavors including Tamil, Telugu, Kannada and Malayalam on February 13th!
02/04/09

DVD Rumors - Take Two

With the US theatrical release of Outlander finally underway, the latest rumor to surface of a DVD/Blu-Ray date for North America seems more likely to be true. At the typical nearly four month lead time for theatrical versus home video release, the current reported date for the disks is May 5th. We'll be looking for confirmation and will keep everyone posted on the developments.
02/01/09

The Moorwen Coming for Thai?

Since you've always wanted to see the Outlander trailer with Thai subtitles, here it is in low res glory. Outlander comes to theaters in Thailand February 26th.
02/01/09

Singapore Contest Details
Do you live in Singapore? Do you want free tickets to an advance screening of Outlander? Then head over to theUrban Wire for contest details and to enter for your chance at one of the five pairs of tickes being given away for the Thursday, February 12th Screening. Outlander is being distributed by Festive Films in Singapore and opens theatrically February 19th.
Interestingly Singapore seems to have taken a slightly different route with their ad campaign, compared to some of the other countries, employing the tag line "Earth's first alien invasion... and its bloodiest" and "The epic battle ignites February 19th."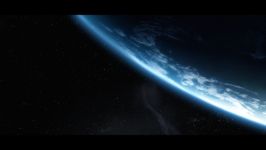 Click here to go back to the Update Archive